Dinner is one of the most essential meals of the day as it is followed by hours of sleep fasting. A hearty supper can give your body the right dose of nutrition and can also fix a bad day with this delicious taste. After all, unwinding the day with a delicious dinner can be the best experience, but cooking an elaborate dinner after a long hectic day might seem like a daunting task. Well, if you too feel the same, then we have something healthy yet delicious to amp up your dinner experience and give your body the right dose of nutrition. Well, this easy Barley Chicken soup will take your love for soups to a different level and we bet you will fall in love with its enticing amalgamation of flavours.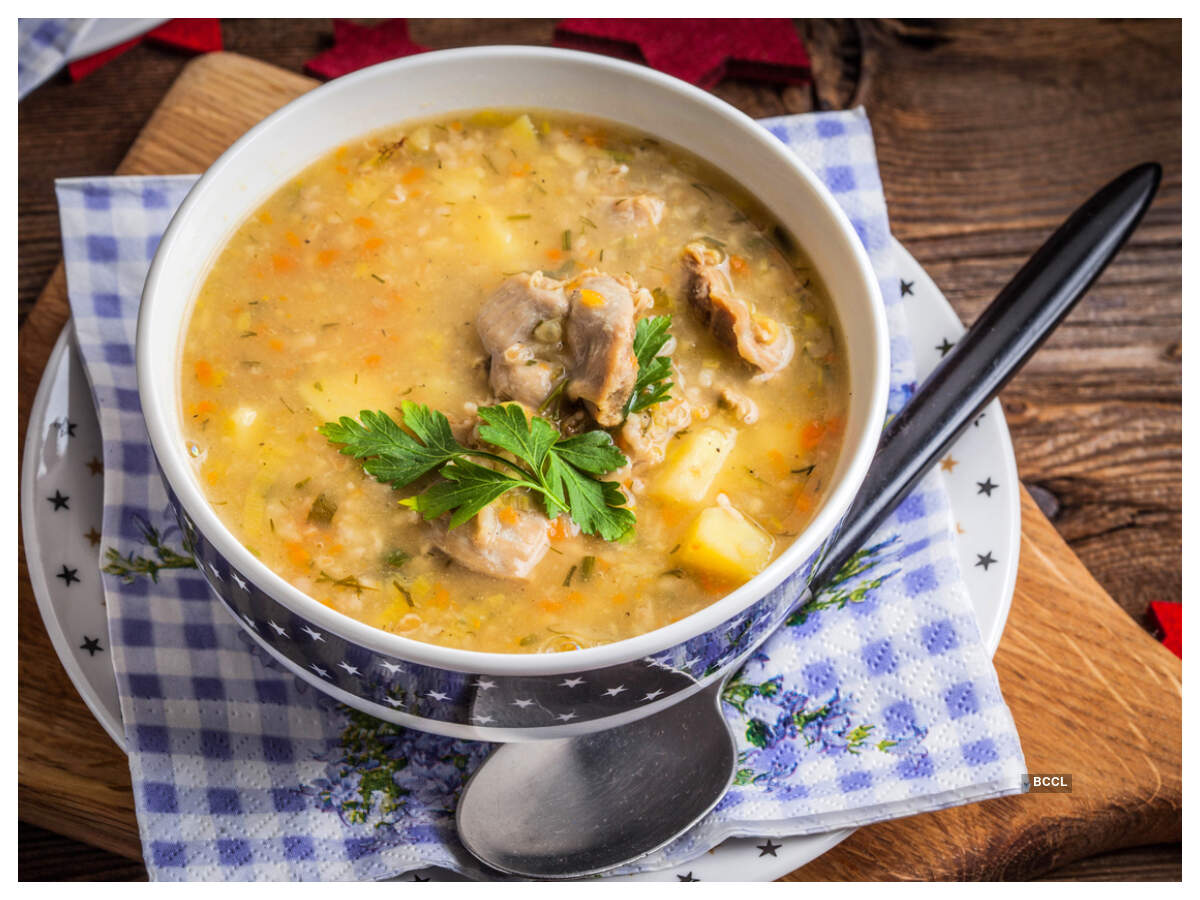 Why you must go for Barley and Chicken soup?
Barley is enriched with the goodness of both soluble and insoluble fiber that gives your meal the right boost of fiber and works as a natural laxative for your body and helps in improving digestion. Moreover, the presence of Beta Glucans in barley is good for the heart health as it helps in lowering the cholesterol and prevents clogging of arteries. Apart from this, barley is rich in tron, magnesium and several other minerals that help in boosting immunity. Barley keeps you satiated for a longer duration of time and curbs odd hunger cravings, which help in managing weight effectively and improves metabolism as well.
The amalgamation of veggies like carrots, beans, peppers, onions, garlic and coriander, will give you soup the right dose of nutrition and improve your metabolism naturally. Lastly, the addition of lean meat- chicken makes this soup rich in protein and omega 3 fatty acids that helps in improving bone health, heart health, helps in weight management and is low in carbs. So, in every way this soup makes for a delicious wholesome meal.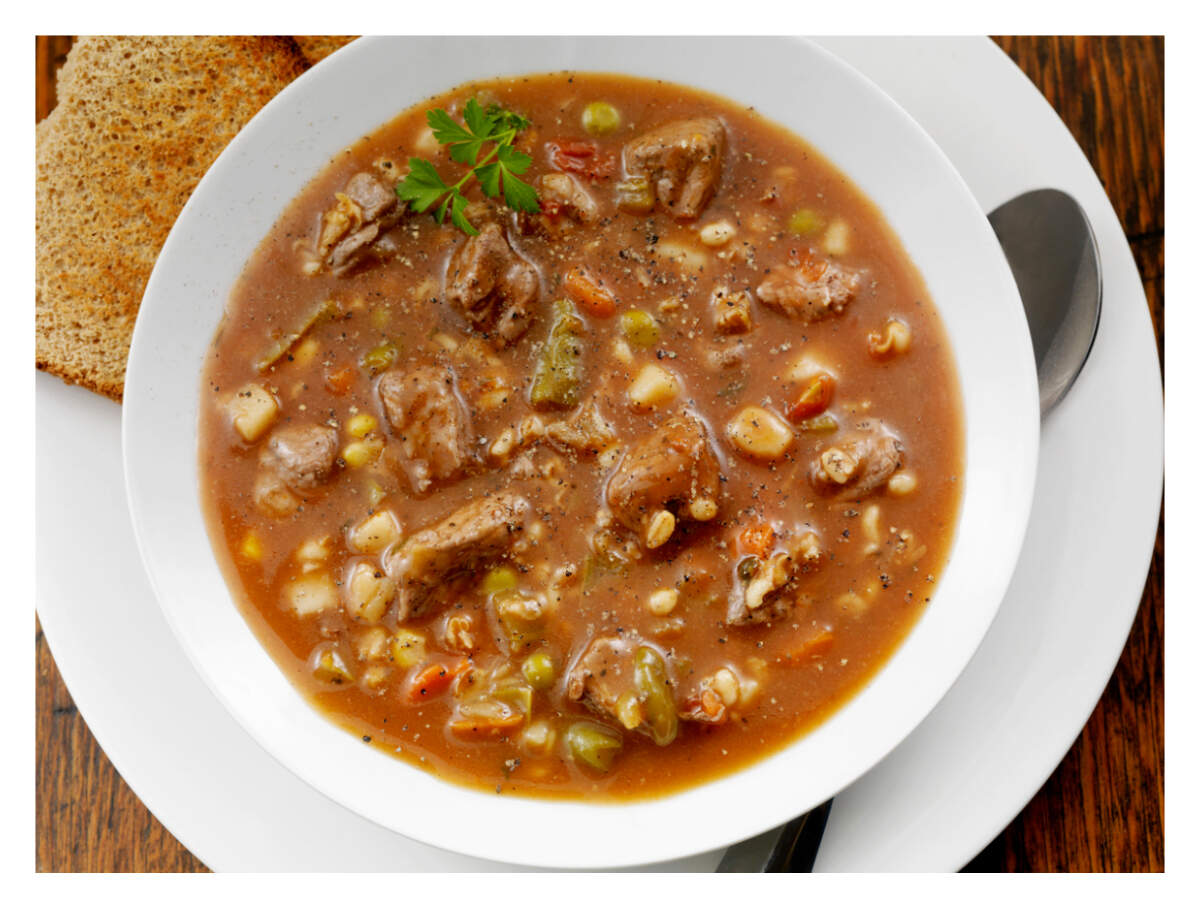 How to make Barley chicken soup
-To make this easy soup, soak 1 cup barley for at least four hours.
-Wash the chicken under running water, then clean the tissues and drain the excess water. Keep aside.
-Wash the veggies and herbs, then cut them the way you like and keep aside. To make this recipe, we have used 1 carrot sliced, 1 onion, 6 garlic cloves, green chilies, 1 cup chopped green beans and 1 red bell pepper. To garnish some coriander leaves.
-If you have a soup pot, add all the ingredients with sufficient water and prepare the soup. However, here we are using a pressure cooker. To begin with add some butter, toss the chopped onions, garlic cloves and green chilies, once these turn golden in colour add in the chicken pieces. You can shred them or dice them the way like.
-Then add some salt and black pepper and cook it for a few minutes, then add in the carrots, pepper, beans. Toss them nicely. Then add in the barley along with 2 1/2 cups of water and spices like red chili powder, roasted cumin powder, a dash of turmeric and salt as per taste. Cover the lid and pressure cook till at least 6 whistles. Once done, transfer to the soup bowl and garnish with coriander leaves and indulge in the goodness.
Another way of making it!
-Barley takes a lot of time to cook, you can also pressure cook barley separately for 35 to 40 minutes. Once done, take another pan, add butter, toss the veggies and add in the chicken, cook for sometime and add the cooked barley with stock.
-Add in more water, spices and simmer the soup. Cover the lid and keep stirring. Once the meat is cooked nicely, turn off the flame and garnish with coriander leaves. Transfer to a serving bowl and relish!