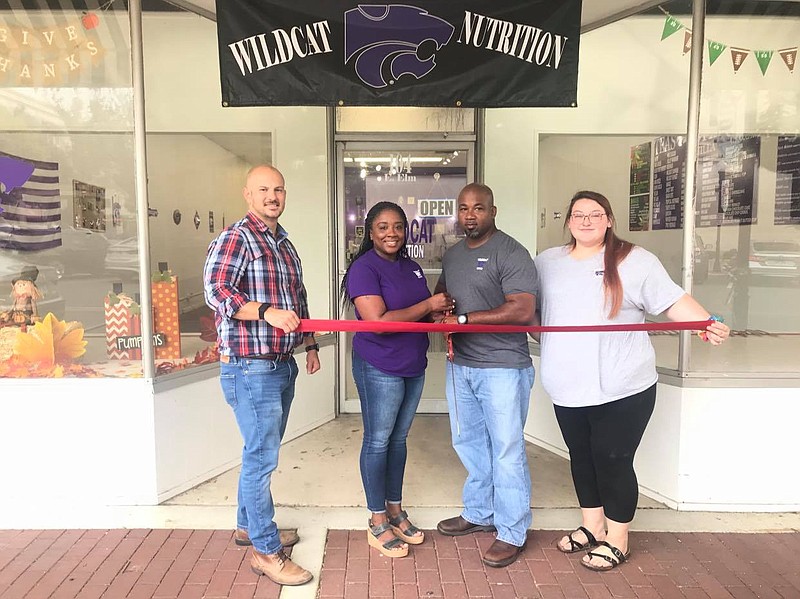 Wildcat Nutrition (El Dorado) and Elite Nutrition (Parkers Chapel) had their official ribbon cutting on September 4 with the El Dorado-Union County Chamber of Commerce.
Kim Benson, a native of Junction City, is the owner of both locations and said she is excited about the endeavors.
"Arkansas is one of the top states that battles with obesity and numerous health problems and so I wanted to offer community members a product that would be a good nutritional alternative," Benson said.
Benson is right about the obesity rate. According to the latest data in an annual "State of Obesity" report by Trust for America's Health and the Robert Wood Johnson Foundation, Arkansas ranks third in the country in adult obesity.
Benson wants to be part of the solution to the public health problem with both Wildcat and Elite Nutrition. When you walk into Wildcat Nutrition, you can see before and after pictures of community members and consumers of the nutritional shakes on their own weight loss journey.
Benson said she hopes to continue expanding her nutrition shops into other states as well. She currently has locations in Louisiana along with the ones in Arkansas. The operation is also a family affair, as her daughter, Nikayla Fisher, helps to oversee Elite Nutrition and her husband, Andre Benson, was also in attendance for Friday's ribbon cuttings.
It is not lost on Benson the significance of these ribbon cuttings as she is part of a growing number of Black women business owners in the area.
"This moment means a lot to me as a Black business owner. It is important for the upcoming generation to know and see this is possible for them," Benson said. "We (Black people) contribute to the vision and foundations of other businesses and oftentimes the same is not done for us, so I'm extremely proud of what we're doing here."
State Senator Trent Garner was in attendance for both ribbon cuttings. While at Wildcat Nutrition he ordered Kim Benson's personal favorite flavor, Banana Nut Bread, which is one of a host of flavors and combinations patrons can purchase.
Benson encouraged community members to come out and try their health conscious shakes and feels they will not be disappointed, she said.
Wildcat Nutrition is on 104 E. Elm St. in El Dorado. Elite Nutrition is on 2660 Haynesville Highway in Parkers Chapel.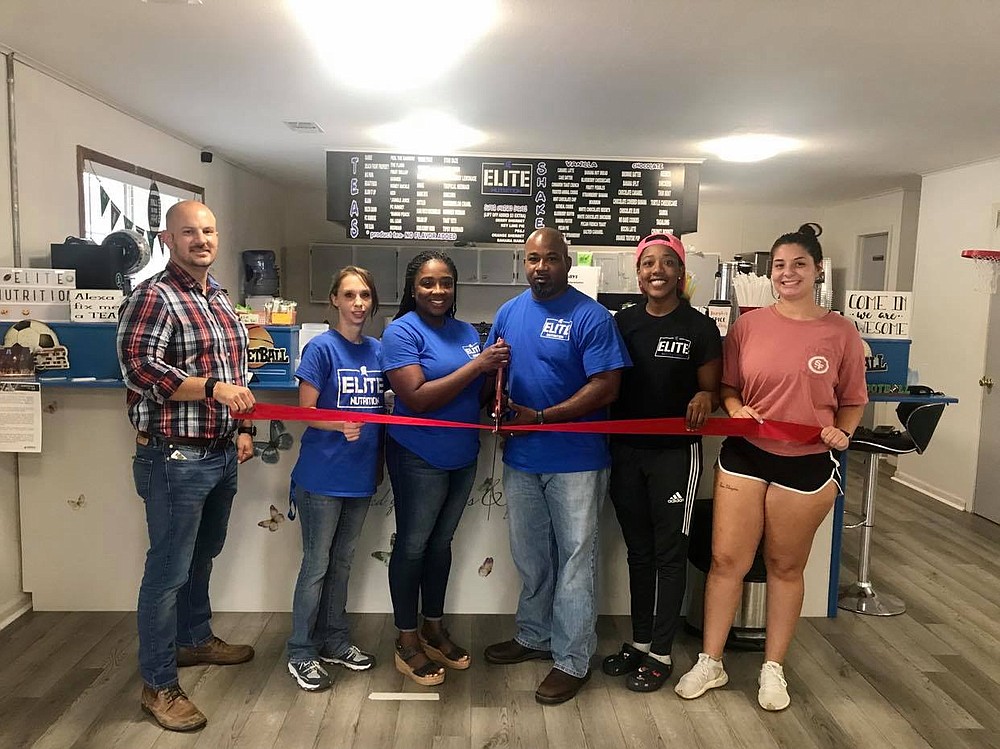 Elite Nutrition: Trent Garner, Angela Wilson, Kim Benson, Andre Benson, Nikayla Fisher, Julia Prado (contributed)
Sponsor Content
Comments