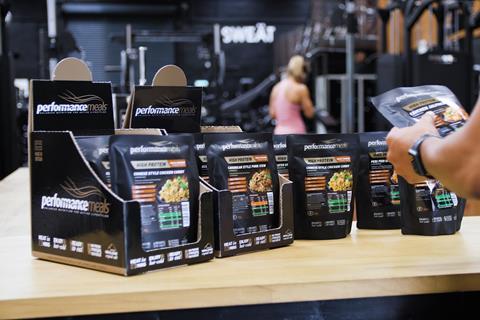 Performance nutrition business ProFoods Group has launched a crowdfunding campaign to oversee its expansion in the US market.
ProFoods, the company behind the Performance Meals brand, took to Seedrs this week to raise a minimum of £100k in exchange of a 7.7% stake – valuing the brand at £1.2m.
It has so far raised over £32k from 60 investors but founder and CEO Mike Webb told The Grocer the aim was to overfund up to £500k.
The cash raised will mainly be used to hire a professional team to grow sales both nationally and through exports, Webb added, with part of the investment to be used to set up a US office and launch the brand Stateside.
Furthermore, after recording a "significant increase" in DTC sales since the coronavirus pandemic, the company aims to accelerate the DTC side of the business – now accounting for just 3% of sales – with the development of a new website and digital marketing plan.
With gyms set to reopen from 4 July, the business had also seen orders pick up during the past week, Webb added.
"We're very excited to start getting back to normal, as I'm sure everyone is also hoping for," he said.
"There is no doubt post-Covid there is a greater emphasis on eating healthily and achieving/maintaining a healthy weight. Performance Meals go a long way to conveniently assist with this."
Performance Meals are ambient, high-protein shelf-stable pouches that offer convenience food designed to complement sport supplements such as protein powder.
They are currently available in 12 flavours – including Mexican Style Beef Chilli and Chinese Style Chicken Curry – and are stocked by gyms, independent stores, Holland & Barrett and online on Amazon, MuscleFood and others.
Since launching in 2012, the business has sold about two million meals across the UK, Europe, Middle East and Asia.