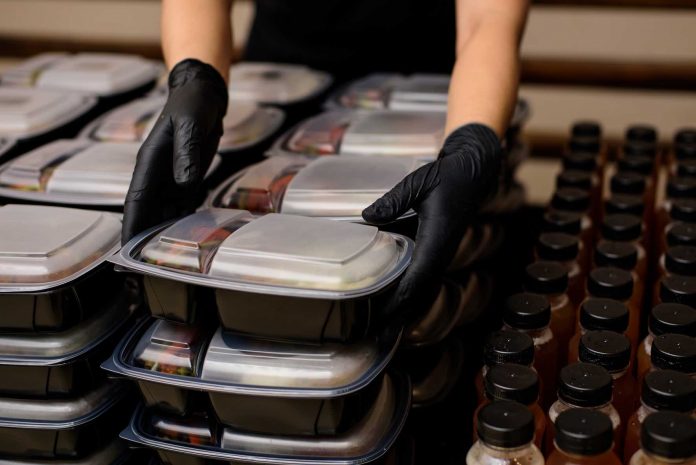 Fayette School System cuts back meal distribution to Mondays, Wednesdays, Fridays and only at 2 sites until April 20 — 
The Fayette County School System on April 11 sent a letter to parents, informing them that a nutrition program employee working at Fayette County High School the week before spring break has been confirmed with COVID-19.
School system spokesperson Melinda Berry-Dreisbach said the staff member began exhibiting symptoms over spring break and sought medical attention.
"We were notified on April 10 that the test result was positive for the virus," the letter to parents said. "The employee was preparing and distributing meals at Fayette County High School the week before spring break. It is unknown where the employee may have contracted the virus. Staff members who were working with the employee have been notified. The employee is at home recuperating. Our thoughts are with our staff member for a complete recovery."
Berry-Dreisbach said the kitchen at Fayette County High School is being thoroughly cleaned and disinfected this week.
"Due to the shutdown of the kitchen, there will be no meals provided this week at Fayette County High School or at our mobile sites (Marnell, Four Seasons, Kenwood Landing, and Peachtree City Baptist Church)," the letter said.
Meals will only be distributed at Spring Hill Elementary (100 Bradford Square) and North Fayette Elementary (609 Kenwood Road) for this week. All sites are hoped to be open the week of April 20.
"Our School Nutrition Program has been taking precautions to mitigate the spread of the virus by following guidance from the Centers for Disease Control, Georgia Department of Public Health and the Fayette County Health Department," said Berry-Dreisbach. "This includes wearing gloves during food prep and distribution, limiting the number of employees in the kitchen, and practicing social distancing among staff and the public. Starting Monday, April 13, face masks will be required for added protection."
Berry-Dreisbach said to further help promote public wellness, meal distribution will be reduced from daily to three days a week beginning April 13. Meals (breakfast and lunch) will be distributed on Mondays, Wednesdays and Fridays from 11 a.m. to 1 p.m.
Families will receive two meals for each child on Mondays and Wednesdays. The total number of meals provided will be based on the number of children in the vehicle. Children up to age 18 and children with disabilities up to age 21 are eligible to receive meals. Meal quantities are limited and are distributed on a first come, first served basis until depleted, said Berry-Dreisbach.
"The Fayette County Public School System realizes there is a great need for this service, and is committed to providing food for families while promoting public health and safety. We are continuing to monitor guidance from national, state and local health organizations, and are making adjustments accordingly while striving to maintain meal distribution service for those who need it," the letter to parents said.