Church volunteers supplying weekend nutrition for students say the ongoing COVID-19 pandemic poses additional challenges.
"With the coronavirus, there are even more kids that may have been impacted by the economy," said Kevin Crank, who oversees backpack program volunteers at Boulevard Christian Church. "So there's even more need than before. There are children who are not getting enough to eat on the weekends."
Crank said the church works to provide backpacks for New Tech at Cherokee Elementary and Irving Elementary students in virtual learning, as well as in-school learning.
Boulevard is among several churches where volunteers provide healthy weekend snacks to Muskogee Public Schools students. The snacks are put into backpacks, which elementary school counselors distribute to certain students in need.
"The food given to the Muskogee elementary students helps because sometimes food is scarce over the weekend," said Muskogee Public School parent teacher liaison Lori Jefferson. "There are snacks, milk and other items that students may not get to have, due to some parents' limited budgets."
Jefferson said MPS seeks to offer weekend backpacks to needy students at all its elementary schools, plus Early Childhood Center and Sadler Arts Academy.
"One of our elementaries is currently looking for someone to support 44 families," Jefferson said.
Crank said Boulevard spends about $1,000 a week on food and supplies.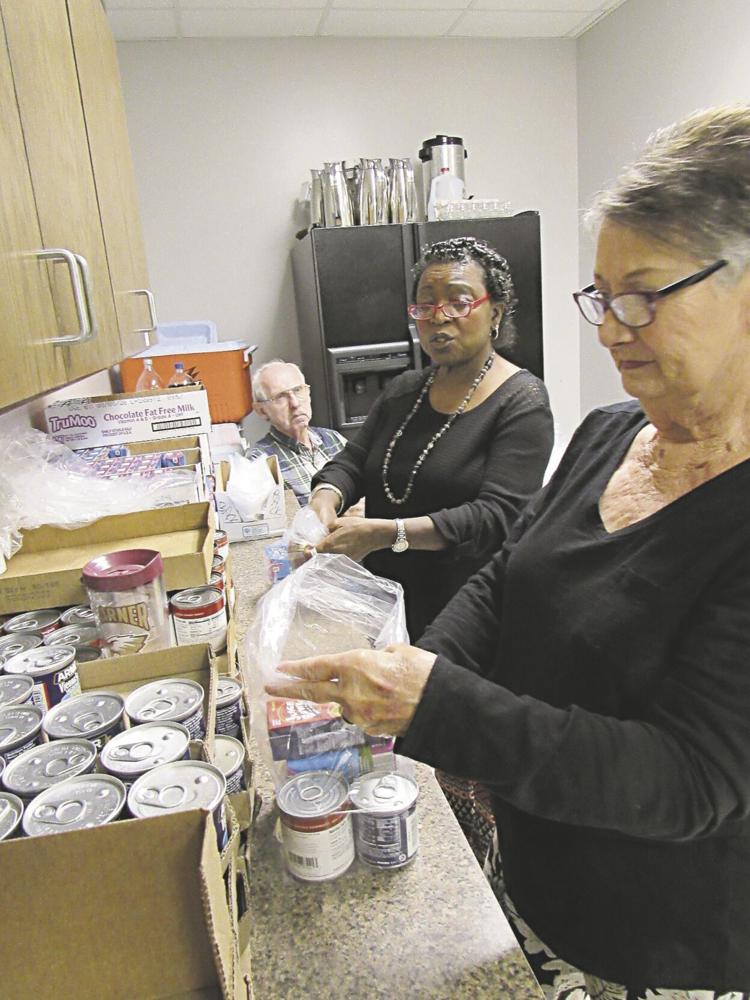 "Irving asked us to double our numbers because some of the churches have been kind of hit hard because of being shut down over the summer," he said.
Irving Elementary counselor Landon Holman said Boulevard Christian Church and Presbyterian Church of Muskogee provide that school 10 to 80 snack packs a week.
"These two churches are wonderful partners in servicing the students in need," Holman said.
Kay Grant, who helps at the Presbyterian Church, said she and other volunteers have been assembling 10 backpacks a week since September. He said two volunteers buy the food through the Community Food Bank of Eastern Oklahoma or at Walmart.
At St. Paul United Methodist, volunteers pack lunches every two weeks, said Glenda Broome. The volunteers wear face masks and use hand sanitizers while working, she said.
"We still deliver and they still get them on Friday, when they go home for the weekend," Broome said last Friday. "We won't give them an extra set of bags this week. We will serve them the week of Thanksgiving, and we will at Christmas and we will on Easter week, but the other virtual weeks, we are not giving extra bags."
Crank said working around MPS virtual learning schedules has been another challenge, he said. For example, when MPS had three virtual learning days and two fall break days this past week, one school opted to accept the backpacks a couple of days early while, the other school chose to wait a week.
"So, it's just been a little bit choppy in getting rolling on a regular schedule, " he said.