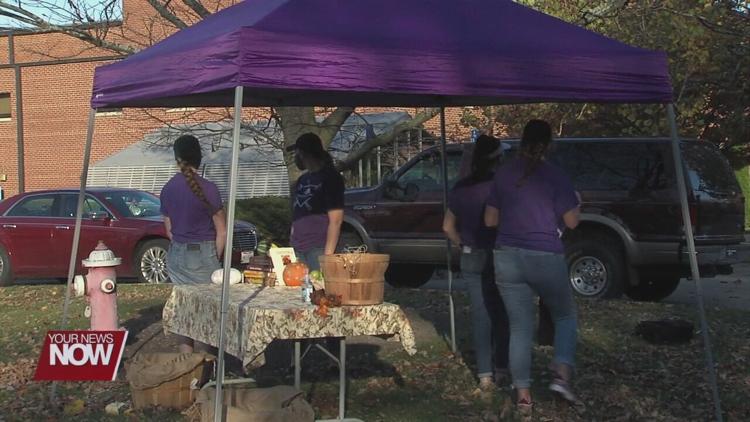 Families were able to get complete meals during a drive-thru event on Friday.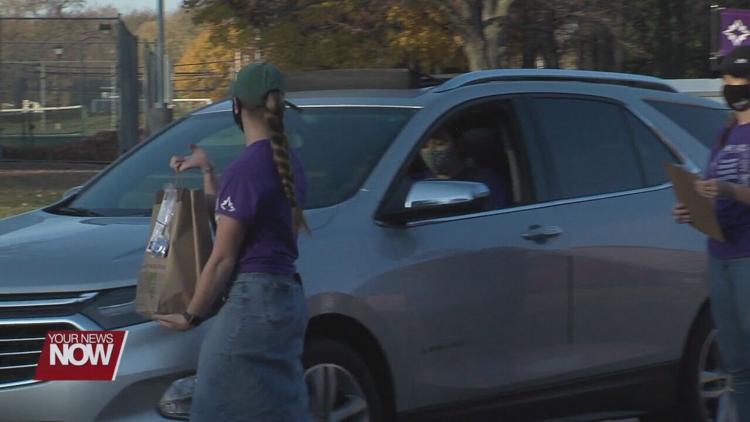 Bluffton University's Nutrition Association sponsored a harvest dinner, provided families of four a full meal. Due to the pandemic, the event had to change to a drive-thru format.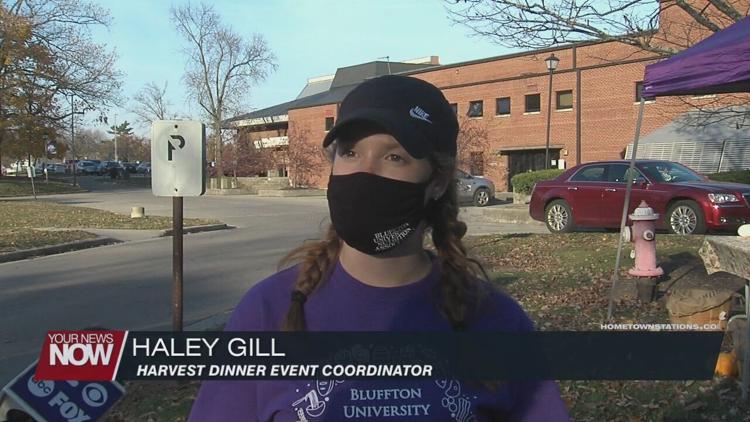 Funds raised through the event will go towards helping the Bluffton Community Assistance Corporation and the Churches United Pantry in Lima.
"We really wanted to have it for the people of the community and the people of the food pantries," said Haley Gill, a Harvest Dinner Event Coordinator. "It's for a real good cause and we thought that this year it really mattered, and we know that they are really going to need that money."
Residents who pre-purchased tickets had a chance to drive up to Rosenberger Drive by Founders Hall, where they then received a bag filled with food, enough to feed a family of four.
Food included in the bag were beef pot roast, gravy, mashed potatoes, roasted winter vegetables, rolls, corn, and caramel, and pecan pie.
The food was made and prepared by students, with ingredients coming from the garden managed by Nutrition and Dietetics majors.