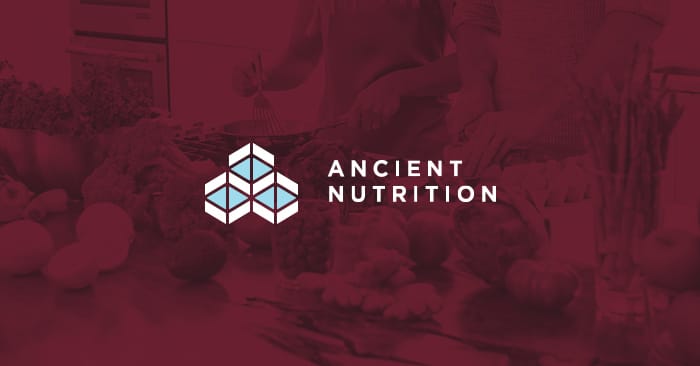 In response to the ongoing COVID-19 crisis, supplement brand Ancient Nutrition — which is backed by investment from some of the biggest names in the natural foods business — has undergone layoffs and replaced its CEO.
In March 2018 the company famously raised $103 million in a round led by consumer fund VMG and Chinese venture capital group Hillhouse Capital. In addition to the money that came from the two funds, over 100 CPG industry members dubbed "the Ancient Pioneers" also took part in the round, including Gary Hirshberg, co-founder of Stonyfield Farm, Justin Gold, founder of Justin's and Ryan Caldbeck, CEO and founder of CircleUp. At the time, co-founders Jordan Rubin and Josh Axe said that the bulk of the company's sales were coming from its own website and the investment would go towards pushing into brick and mortar stores and, potentially, the Chinese market.
Now that strategy seems to have shifted as consumers stay home and, increasingly, shop online.
Late last week Ancient Nutrition confirmed that it had laid off employees across "all elements" of the company.
The layoffs follow a change to leadership that took place two weeks ago when then-CEO Greg Shearson departed the brand, with co-founder Jordan Rubin stepping back into the role. Shearson, who was an Ancient Pioneer, will remain on the company's board of directors.
In an email to the Ancient Pioneers Rubin attributed the staffing changes to the ongoing Covid-19 pandemic but said that the leadership team believed the staff cuts, in addition to other expense reductions, would likely be enough "to sustain [the] business through this uncharted territory."
"In order for Ancient Nutrition to meet these challenges with strength and endure this extraordinary chapter in history, we have restructured our internal operations and implemented a reduction in the workforce," Rubin wrote.
A spokesperson said that consumer sales are being driven "primarily driven by e-commerce growth." This focus on digital could be a driver for some layoffs, with several affected employees holding positions dealing with retailer accounts.
Shearson came aboard as CEO in January 2019. At the time, the idea was that he could grow the business in new, brick-and-mortar channels.
Alongside Rubin's newly reclaimed role, Axe will also "step into a more active role" leading content and marketing strategy for the company. Colt Morton, who has been COO since 2017, has also added the role of president.
On LinkedIn, Shearson said the change was in part due to his desire to relocate from the company's headquarters in Tennessee.
"Life plan change," Shearson wrote. "Mary and I have decided to ride this out in Montana for the near future. It has always been our dream to create a family Base Camp in Big Sky, and we are relocating to make that happen."