As can be expected, the COVID-19 pandemic has led to a significant impact on mental health of the population at large and especially among those who are already vulnerable.
Now, a new study has found that during the peak of the outbreak in Australia, the rates of psychological distress, anxiety, and depression symptoms rose among adults. The study is published in the latest issue of the journal PLOS ONE.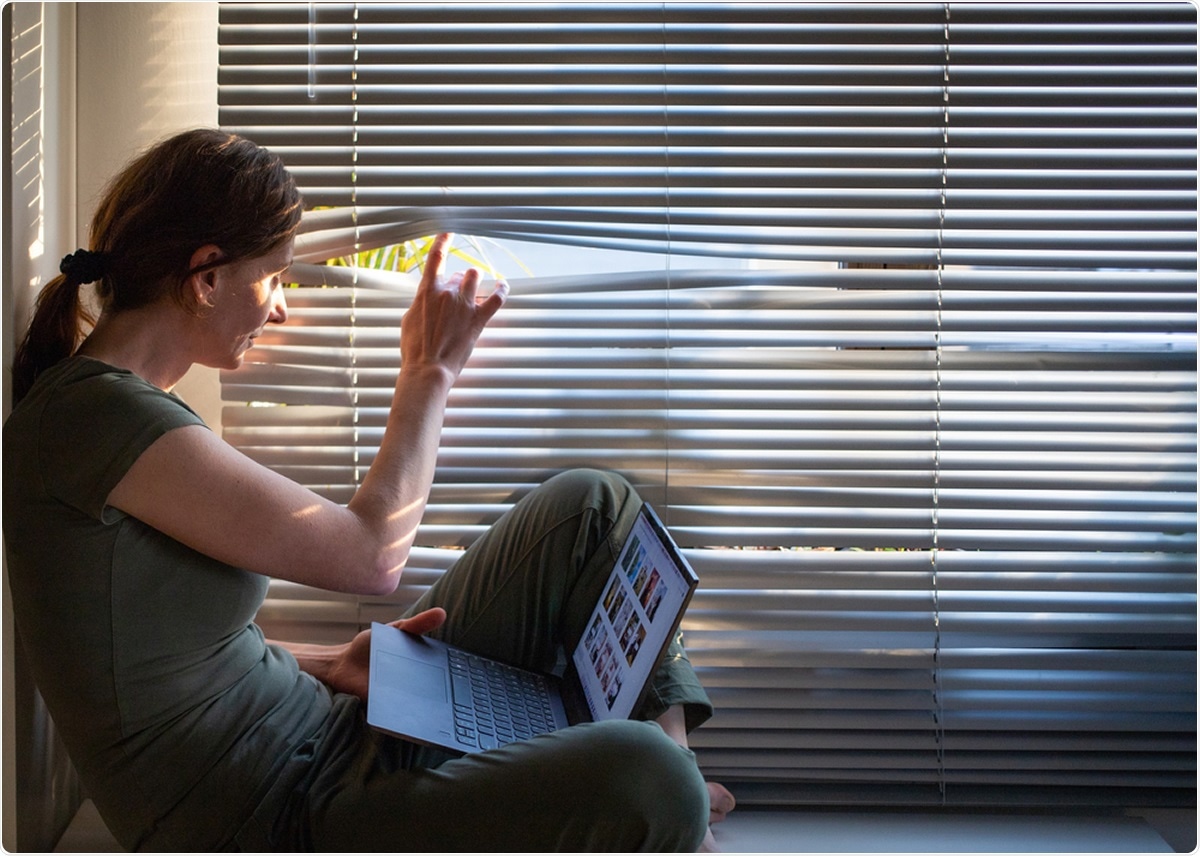 What was this study about?
Researchers led by Jill Newby from the University of New South Wales and the Black Dog Institute, Sydney, Australia, looked at the impact of the COVID-19 pandemic on Australian adults. As of today, there are over 16.66 million reported cases of severe acute respiratory syndrome coronavirus 2 (SARS-CoV-2) infection and over 659,000 deaths due to COVID-19 disease around the world. Australia has recorded over 15,500 cases, with 176 deaths.
In order to prevent the spread of the infection and break the chain of transmission, there were lockdowns and a ban on public gatherings forcing people to stay at home and distance socially. The authors of this study say that the impact of the pandemic on mental health both in the short and long term is not known. They wrote that there are no published findings on the impact of the pandemic on the mental health of the "general community."
Previous ground research
The team previously worked on the impact of the infection outbreak on mental health by conducting a baseline online survey. They gathered the general knowledge, attitude, and perception of risks and behaviors of 2,174 individuals to the pandemic in the general community after the first death due to COVID-19 was reported. Their survey was conducted during a low transmission duration in Australia between 2nd and 9th March 2020.
In that study, the researchers found that one-third of the respondents were "very or extremely concerned about an outbreak." Their perceived risk of getting infected was as high as 70 percent. Further, 61 percent had felt they would get moderate to severe symptoms of the infection.
Extension of the earlier survey
This present study was an extension of the earlier survey. This survey was conducted between 27th March and 7th April 2020. This was considered to be the time when the peak number of cases was reported after which there was a decline in the number of cases.
During this period, several restrictions were in place to prevent the spread of the disease, write the researchers. These include 1.5 meter social distancing rules, international travel bans, closure of hotels, pubs, gyms, cinemas, entertainment zones, sports arenas, cafes, and restaurants. International travelers arriving in Australia had to stay in an enforced 14-day quarantine on arriving during this time.
What was done?
A total of 5,070 adults in Australia were included in the survey. An online survey was conducted. They were given self-report questionnaires that looked at behavioral responses and fears associated with COVID-19. Severe psychological distress including stress, anxiety, and depression, anxiety due to health, fear of contamination, use of alcohol, and physical activity levels were also recorded.
What was found?
Results showed that 78 percent of the participants reported that their mental health problems had worsened during the outbreak and its peak. One in four (25.9 percent) were very worried about getting infected, and one in two (52.7 percent) were worried their friends and family would be infected. Nearly half were worried about loneliness, financial troubles, and uncertainty. Psychological distress levels were higher, with 62 percent, 50 percent, and 64 percent of participants reporting raised levels of depression, anxiety, and stress, respectively. Health anxiety was raised in nearly a quarter of respondents.
Those who were already diagnosed with mental health problems had a higher level of anxiety regarding health and fear of COVID-19 compared to those who did not have baseline mental health problems. Some of the factors that were significantly associated with raised anxiety about health and psychological distress were;
Different gender identity or non-binary gender

Aboriginal and Torres Strait Islander status

Those who were carers or stay at home parents
Some of the behavioral changes that were seen included repeated washing hands, use of hand sanitizers, and avoidance of social gatherings. Those who had a higher frequency of these behaviors were also found to have higher stress and anxiety levels.
Implications and conclusions
According to lead researcher Newby, "We wanted to provide a snapshot of the mental health of the general community during the COVID-19 outbreak and look into the impact of the enforcement of social distancing laws, in Australia… We don't know what the long-term impacts of the pandemic will be, but these figures certainly show a negative impact on mental health in the short-term."
The authors concluded that there is a "serious acute impact" of COVID-19 on mental health. They also emphasized the need for "proactive, accessible digital mental health services to address these mental health needs." Those with a prior history of mental health problems are more vulnerable. They also called for long term studies to see the long term risk factors of poor mental health outcomes due to the COVID-19 pandemic.