Yongin Severance Hospital said Friday that it has passed on its know-how on digital management of Covid-19 to the University of Chicago Medical Center (UChicago Medicine) by holding an online meeting.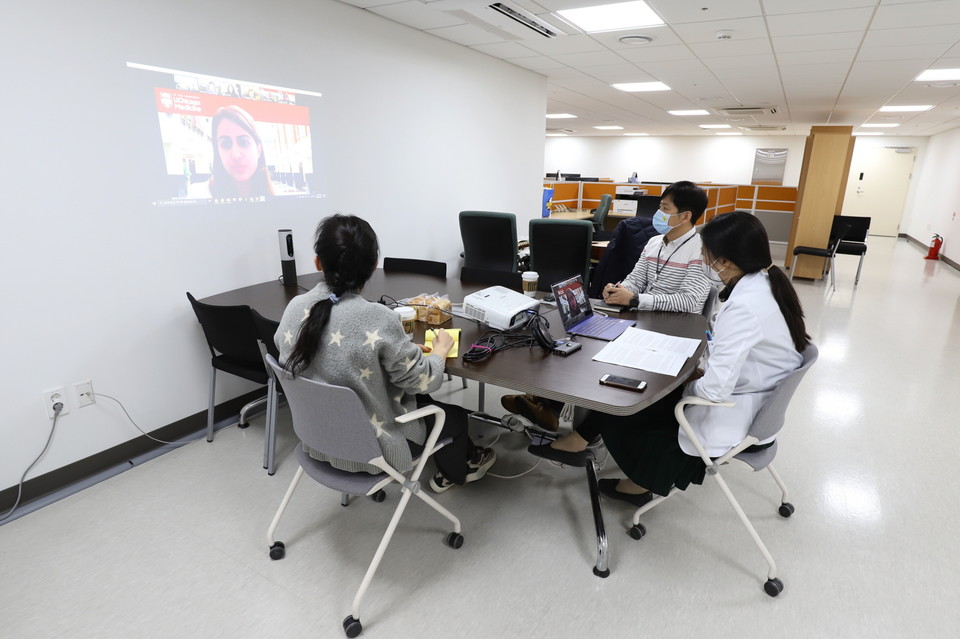 Severance has been participating in UChicago Medicine's establishment of a new cancer center and medical center as a hospital equipped with smart digital technology for benchmarking, transferring advanced techniques for smart hospital and digital solutions.
The online meeting was part of such cooperation between Yongin Severance Hospital's Digital Medical Industry Center and the UChicago Medicine Committee.
During the meeting, Yongin Severance made a presentation titled, "Digital Hospital for Human-Introduction to COVID-19 Management System," and introduced various digital solutions, including a real-time location system and integration and response space solution.
The Korean hospital said the meeting showed its digital innovation is recognized internationally.
Yongin Severance Hospital has won the Minister of Science and ICT Award and was chosen for developing a model smart hospital by the Ministry of Health and Welfare.