National Federation Party President Pio Tikoduadua has called on the government to review the Free Medicine Program and make the threshold $30,000
National Federation Party President Pio Tikoduadua has called on the government to review the Free Medicine Program and make the threshold $30,000.
While delivering his end of the week statement in parliament, Tikoduadua said when the program was rolled out, a Ministry of Health circular clearly stated that those who qualify for the program would be adults over 18 years of age earning less than $20,000 per annum and individuals less than 18 years old if their combined parental income is less than $20,000 per year.
He says he hopes this has been reviewed as well to increase qualification to those from families earning less than $30,000 per annum.
Tikoduadua says firstly when the program was implemented only 72 price control medicines were listed as free medicine, which was eventually increased to 142 prescribed price control medicine from 2016.
He says what concerns him is the contradiction as far as eligibility is concerned.
Tikoduadua says it is discriminatory – especially against those below the age of 18 years and classified as children.
He says while more than 28% of the population lived in poverty and thousands of others earned less than $20,000 annually, one wonders why the numbers were not significantly higher if the program was so highly beneficial as it was made out to be by Government when it was rolled out five years ago.
He says now, a significantly higher percentage of our population live in abject poverty, are in poverty or almost on the threshold of sliding into poverty.
Tikoduadua says we must make every endeavour to help them.
Tikoduadua says they urge the government to change the eligibility criteria so that individuals under 18 years of age, who are mostly students, are able to access this program, irrespective of their parents' joint income reaching the maximum threshold of even if they earn $20,000 and themselves individually qualify for the program.
He says they also urge the government to equip pharmacies with computers or if not, link one of their computers to the Ministry's database of eligible recipients.
Tikoduadua says they also urge the government to remove the list of 142 free medicines and implement a truly genuine free medicine program where those eligible can access any medicine as prescribed by a doctor, thus removing the risk of medicine being either overstocked, under-supplied or expiring.
The NFP President says this will remove the need to supply pharmacies with a list of generic medicines, who in turn can dispense medication from their own stock, generate bills monthly to Ministry of Health for payment, eradicating both patient and pharmacy frustration and giving true meaning to free medicine.
Health Minister Doctor Ifereimi Waqainabete says the Free Medicine Scheme says any person seen in any public health facility whether you earn below $20,000 or earn $200,000 you receive free medicine.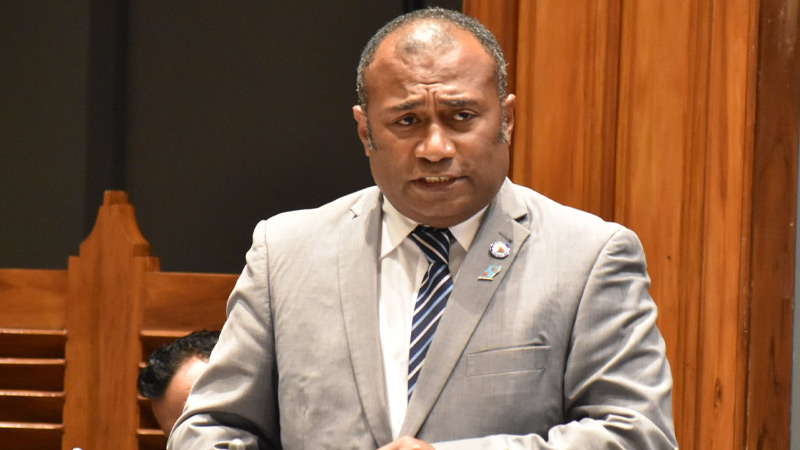 Doctor Waqainabete says the Health Ministry is piloting a project with Island Pharmacy that will allow retail pharmacies to dispense their own stock of price control medicines that are part of the Free Medicine Program list.
He told parliament that this will be the generic stock.
He says the Free Medicine Program complements the pharmaceutical services currently delivered from government health facilities.
Doctor Waqainabete says the current framework underlines that the Fiji Pharmaceutical and Biomedical Services are to procure and deliver the approved medications to retail pharmacies.
He says once received, pharmacies are to dispense those medicines to eligible patients and keep manual records of these released goods.
Doctor Waqainabete says at the beginning of this year, they have reviewed that because it is now going on to 5 years.
He says it was reviewed to look to suit the current situation from the impact of COVID-19 through the global supply chain of pharmaceutical services.