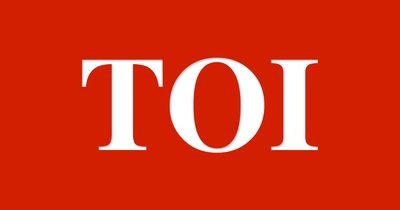 JAIPUR: Adding a new dimension to healthcare facilities, the health department will link mobile OPD vans with free medicine and free diagnostic test schemes. In Covid times, when people hesitate to go to hospitals, the state government introduced mobile OPD vans across the state to bring healthcare services at the doorstep.
Across the state, 550 mobile OPD vans are operating at block levels, which are providing healthcare services in remote areas. Now, the state government has decided to make the vans function as clinics where patients will not only be provided with consultation, but also with medicines and diagnostic test facilities. These vans were launched in April during lockdown when patients were finding it difficult to reach hospitals for treatment.
With cases of dengue, chikungunya, malaria and scrub typhus resurfacing in the state, the health department has decided to provide free medicines through mobile OPD vans. "It has been decided that the mobile OPD vans will not only provide consultation but also it will distribute free medicines under free medicine scheme and also collect samples for diagnosis of diseases under free diagnostic scheme," said health minister Raghu Sharma.
The free medicine scheme was launched in 2011 and free diagnostic scheme was launched in 2013.
In every district, health department organises camps under mobile OPD services. In Sikar, 15 such camps are organised daily in different parts providing services to around 500 patients daily.
Chief medical health officer (Sikar) Dr Ajay Chaudhary said, "In rural areas and villages where the healthcare facilities are available at far off places, the mobile OPD vans have proved to be quite beneficial."
Pregnant women and those patients with lifestyle diseases and fever and seasonal diseases are taking the benefit from mobile OPD vans.
Besides, the state government has decided to improve quarantine facilities in villages for which committees have already been constituted at village levels comprising medical officer, sarpanch, public representatives and other government department officials.