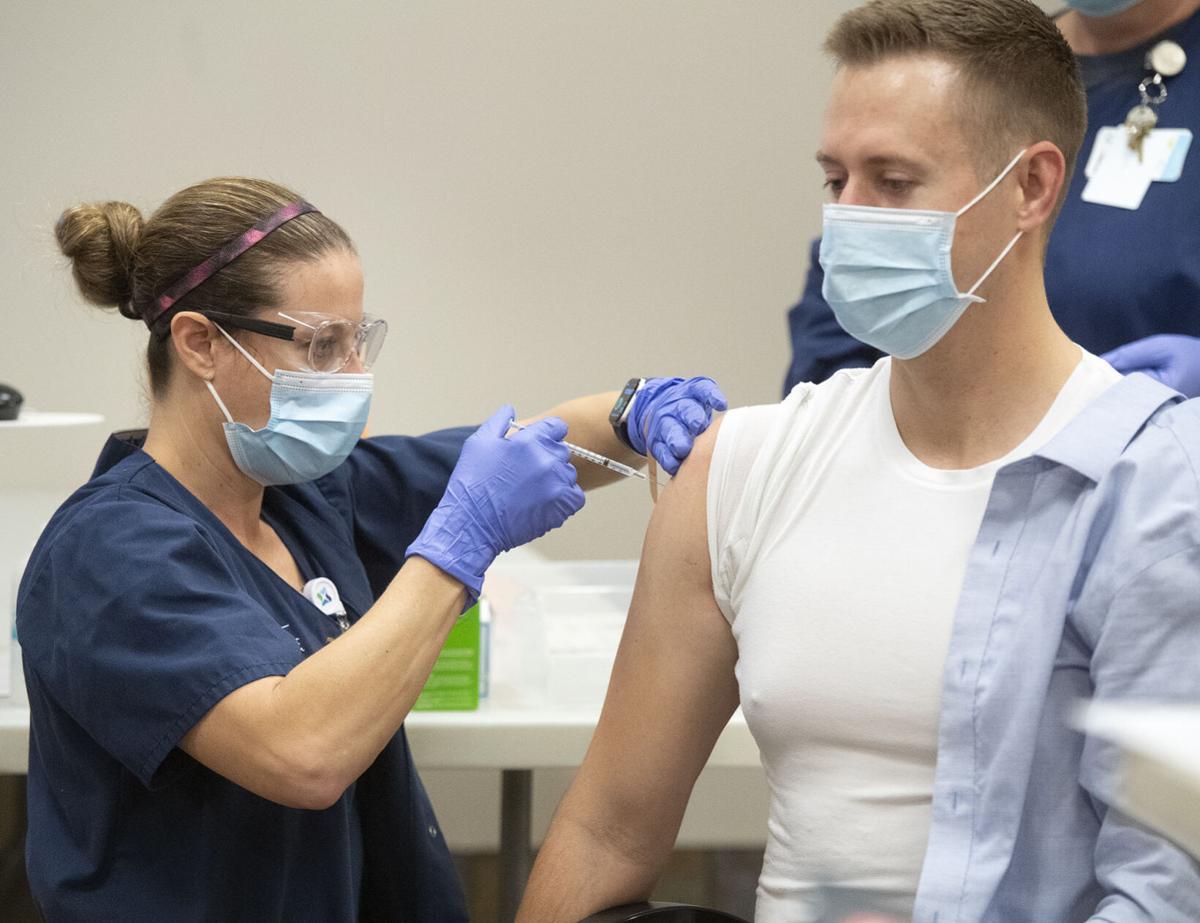 For the first time in months, health care officials are starting to sound optimistic about winning the battle against COVID-19.
More Nebraska hospitals on Tuesday received shipments of the Pfizer BioNTech vaccine and started vaccinating their employees, including CHI St. Elizabeth in Lincoln.
Dr. Cary Ward, CHI Health's chief medical officer, said the health system has received 7,000 doses of the vaccine and hopes to vaccinate up to 1,000 employees a day total between Omaha, Lincoln and the Grand Island/Kearney area.
CHI Health on Monday vaccinated a handful of employees at CHI Creighton University Medical Center-Bergan Mercy in Omaha, and Ward said there were no reports of any major side effects.
One of those first vaccine recipients, Dr. Adam Highley, said he had a "tiny, tiny bit of soreness" at the injection site but otherwise felt fine.
"It feels like every other day," Highley said.
The feeling was much the same for Dr. Kevin Reichmuth, a Lincoln pulmonologist who was among the first people to receive the vaccine Monday at Bryan Health.
"I don't have any symptoms," he said on Tuesday. "I got up and exercised like I normally do this morning."
The arrival of the Pfizer vaccine and the likelihood that another from Moderna will be approved for use in the U.S. this week has health care workers excited and optimistic that the health care system is closer to the end of the pandemic that has lasted for nine months.