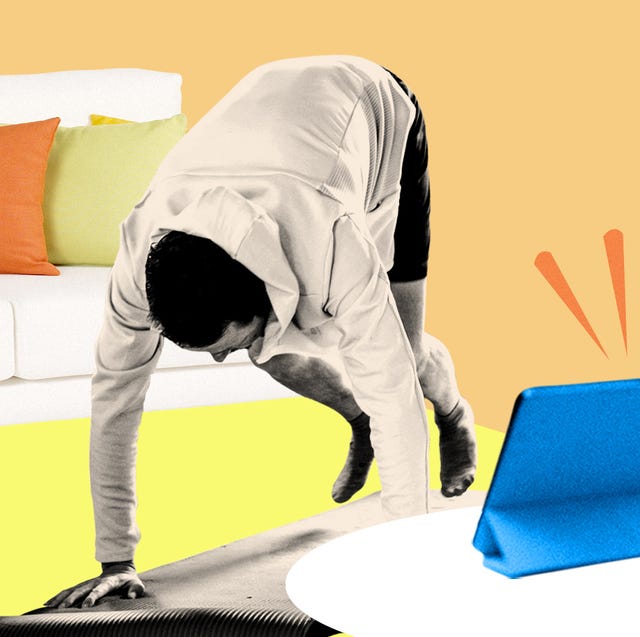 Elaine ChungGetty Images
The last month has proved one thing to me: Gyms are not merely fun adult play parks. Without gyms, I have so much untapped and unwound energy that I've been running and sliding around my apartment like an uncool, Risky Business Tom Cruise. To cope, I've decided to instead spend this time finding ways to exude that extra energy in some kind of fitness-friendly way.
My problem, and probably your problem too, with self-driven workouts has always been the getting up and doing it. And then I end up hurting myself in ridiculous ways, because it turns out YouTube videos will not spot me. I have injured myself trying to do home workouts in scenarios that look like they were designed by Kevin McCallister. But these current social distancing parameters have forced me to properly learn how to use the gym items I own, and better pinpoint ways to be fit without the help of massive machines. That's not to mention that working out at home has done wonders for keeping me energized and my anxiety levels down, just like the gym used to.
Here are some of the best products, services, and subscriptions I've found for getting (or staying) healthy at home, covering different interests, spacial needs, and price points. And don't worry, I have faith that you won't almost kill yourself trying them.
Advertisement – Continue Reading Below
Advertisement – Continue Reading Below